What is CIPD Level 7 and Why Should You Go for it?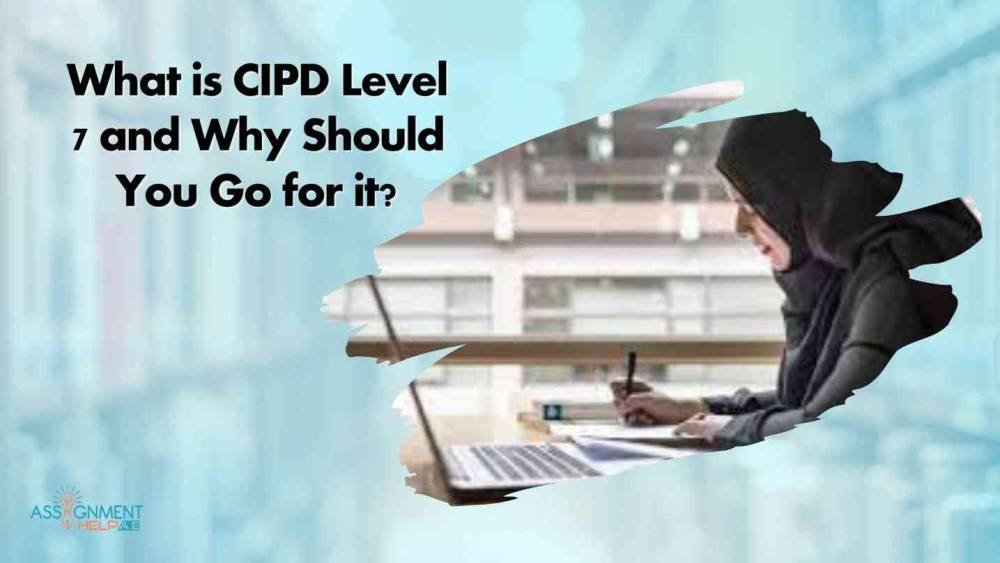 After completing the postgraduate-level CIPD Level 7 Diploma in Strategic L&D, you will have the expert understanding necessary to succeed in a professional learning and development job. This includes an understanding of OD&D as well as devising performance-focused learning methods.
Assignment help Dubai understands your curiosity about the diploma program. Here is all you should know about CIPD level 7.
What is CIPD Level 7?
An extended diploma in strategic people management is more widely known as CIPD level 7. It is a degree in human resources that were produced by the prestigious Chartered Institute of Personnel and Development.
Individuals who already possess a CIPD Level 5 certificate, an HR degree, or a substantial amount of HR experience are encouraged to pursue CIPD Level 7, which is approximately equivalent to a postgraduate program and is developed specifically for them.
Will I benefit from Getting a CIPD Level 7 Diploma?
After achieving a passing grade in the Chartered Institute of Personnel and Development, you will be eligible to apply for CIPD Chartered Membership and be able to append the title "Chartered MCIPD" to your profile.
You will acquire the high-level skills necessary to progress into senior strategic HR jobs if you register in a CIPD Level 7 program. These roles are often managerial in nature.
You will get significant insights into specialized areas of human resources management, such as leadership qualities, doing analysis and research on businesses, and preparing extensive reports to convince key stakeholders to accept new policies.
Will My Professional Value Increase With this Accreditation?
CIPD certificates are widely recognized in the HR profession and have established a standard for career advancement. These qualifications include a variety of HR-related subjects, such as talent development, performance management, employee rights, and company strategy, to mention a few.
Your experience and skill set will be even more beneficial to organizations around the world if you have an internationally recognized credential to back up what you already know and what you already know how to do. CIPD academic credentials offer prospects at each stage of your professional career to work for organizations anywhere in the world.
How Can I Enroll for CIPD Level 7?
According to the information provided on the official website, in order to enroll in the CIPD Advanced Level 7 program, you must possess at least one of the qualifications mentioned below:
Significant prior experience occupying positions related to human resources
Senior leadership experience, in addition to exposure to a wide variety of HR-related responsibilities
An HR degree
If English is not your first language, you should complete one of the following or something that is equal to it:
IELTS: minimal overall grade of 6.5, with a score of 6.0 required in all subtests
TOEFL: A total score of 90 on the TOEFL, with a score of at least 19 on each subtest.
For Cambridge: Grade C or better
Final Words! 
Acquiring a CIPD certification was never simpler than now that you can do it on your own schedule and pace using any study materials you may require.
With this knowledge in hand, you can take the first step toward advancing your profession with the assurance that you are making the best possible choice by pursuing a CIPD HR certificate.