The Most Effective ways to Get your Dream Job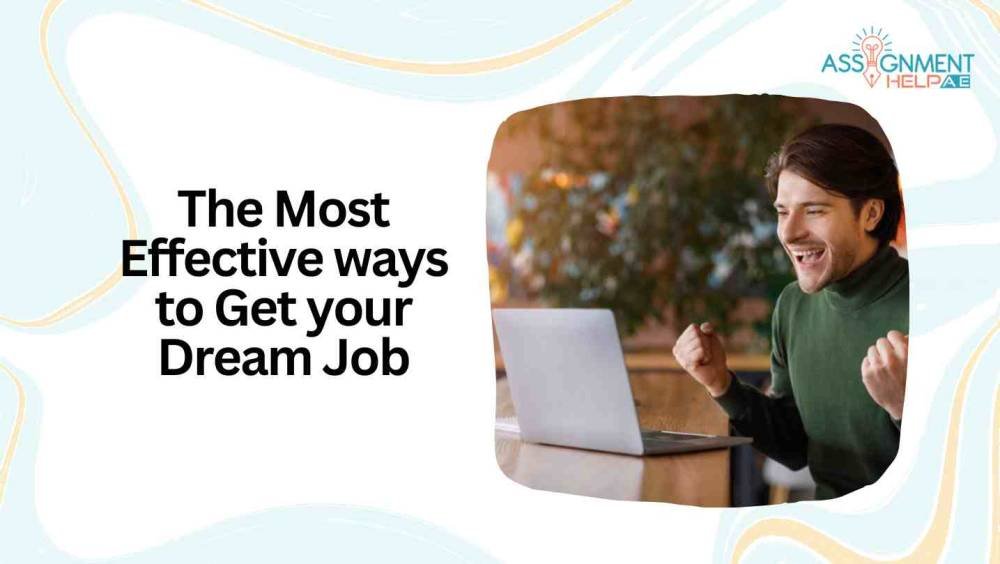 Everyone has a dream job that they have been determined to get since forever. They put their heart and soul into turning their dream into a reality, but it is harder than it looks. Thinking about your dream job is easier than actually getting it.
Effective Ways to get your Dream Jobs
You need to invest your time, hard work, determination, and a lot of planning before you can set foot into the field you want to excel. In this article, we will discuss some of the most effective ways to get your dream job. Without further ado, let's get right into it.
1. Have a Full-Proof Plan
The first step in accomplishing something is deciding what that something is. To succeed in your profession, you must first define your objectives and devise a strategy to attain them.
The first step is, to begin with, your goal or where you desire to go within the next five to ten years. The next step is to determine the organizations and particular jobs inside those companies that will assist you in achieving your objectives. Find attainable positions and others that are challenging, and then work on them.
2. Make a Perfect Resume
When promoting yourself for work, one of the most typical mistakes people make when looking for jobs is to take a cookie-cutter strategy. Don't simply pull out your usual résumé and dust it up. Ensure that your resume emphasizes the important characteristics required for the job of your dreams by carefully examining the prerequisites for the position.
Ensure that your CV stands out to human recruiters and to any machines that may read it. An applicant tracking system (ATS) is used by the majority of Fortune 500 businesses to scan applications for keyword phrases and credentials. If you include keywords that were found in the job offer, it will be easier for your cv to get past the first filtering and in front of a prospective employer.
You can get ample help from Assignment help UAE, so your resume is a sure shot.
3. Become the Best at What You Do
Your planning approach needs to include an honest evaluation of your talents compared to those necessary for the jobs you seek to fill. If advancing your career to a level of leadership or administration within your firm is your long-term objective, what specific abilities do you need to develop to be successful in achieving this goal? Where do you accomplish the most right now, and where do you need improvement? You should seek online courses and certificates that may assist flesh out your expertise in areas in which there are obvious gaps in your knowledge.
4. Take things One step at a Time
This may need you to continue working on your existing career while also participating in an internship in your desired new area on the side or attending a weekend workshop or class geared toward adult learners. A good way to determine if you have a strong interest in a certain topic is to experiment with it, preferably while taking on as few risks as possible.
Final Words
There is no such thing as the ideal working environment, and this is true even if you are fortunate enough to have already achieved your ideal employment. Every work has its positives and negatives, as well as features that we like and aspects that we dislike. So, be determined and work hard.