The Most Effective Human Resource Practices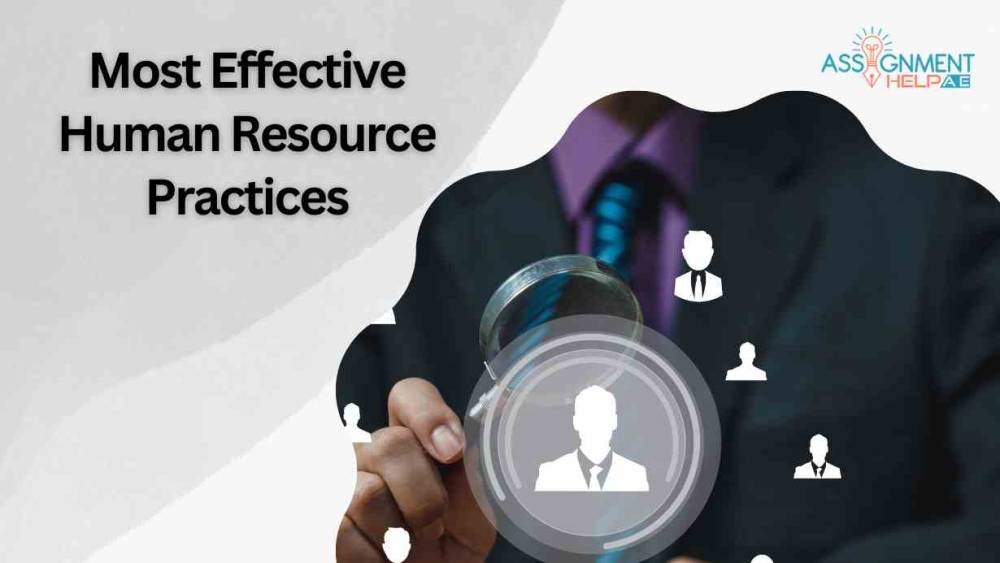 Over the course of the previous several decades, HR has undergone and will continue to undergo significant change. Still, key human resource best practices have survived the test of time and continue to operate as standards for HR practitioners. But what exactly do they comprise, and why are they considered to be of such critical significance?
For several years, HR best practices have been the subject of in-depth analysis, and this issue continues to generate a lot of discussion in the corporate world.
Listing the Most Effective Human Resource Practices: 
Several HR techniques have existed for many years and are ingrained in the HR industry as "quality standards," despite the fact that there is little evidence that they promote the objectives or performance of the firm.
Instant Assignment Help UAE has created a list of the finest HR practices used by organizations.               
Employ Training
Training that is skill-specific should be the primary emphasis of HR departments. You could have a fantastic overall training system, but if you concentrate on teaching methods that are not in accordance with the job's needs or the firm's goals, you are squandering both time and money.
A Healthy Work Environment
The establishment of an atmosphere that encourages the exchange of knowledge should be your first concern. Employees who are knowledgeable about the organization's performance are better able to offer their views, and they believe it is crucial to participate in the firm's choices that affect their careers.
An environment of trust is fostered between employers and workers when businesses treat their staff members with honesty and transparency. This is a win-win situation for everyone involved.
Employee Security
Employment stability is one of the most effective strategies for human resource management. The majority of individuals place a high level of significance on their jobs as a reliable and significant constant in their lives. To put it simply, the most important factor in whether or not someone will show up to work is whether or not their employer makes it possible for them to support themselves and their families. Another advantage for businesses is that increased job security makes it easier for them to keep their employees.
Fair Compensation
To begin, if you wish to retain the best employees, you need to pay them more than the industry standard does. Because these employees will provide the greatest value to your business, it is in your best interest to keep them on board and compensate them appropriately. Fair compensation and job security are the best practices that are shown to work around each other to deliver more significance than they would individually. 
There is a possibility of additional problems arising from the practice of paying individuals more than is typical. For example, good compensation makes it more difficult for disgruntled workers to quit their jobs. However, to retain the best workers on a constant basis, it is necessary to provide remuneration that is above average.