FIFA WORLD CUP 2022 – WHY QATAR?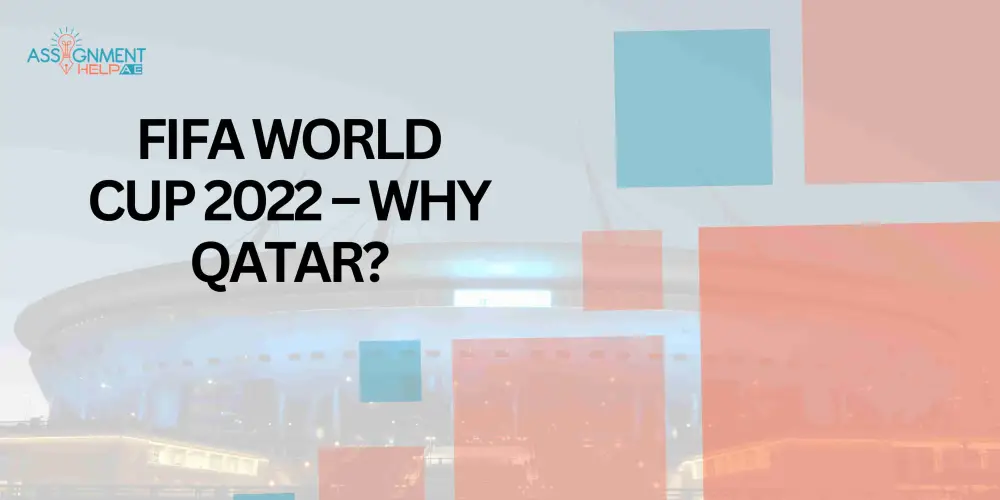 After some restrictions for its fan, many people are wondering why Qatar has been chosen for FIFA World Cup 2022. The answer to this question is Qatar won the honor to host this world cup on the Fourth Ballot, beating many other big economic giants, like, Australia, the USA, South Korea, and the United States. The Assignment helpers have gathered here a lot of information to share with you so that we can answer many of your questions. Qatar has changed the game-winning this bid giving it the name of the "most Compact" world cup ever. Another surprising thing is the FIFA World cup 2022 is the first to be hosted in the Middle East, since 1930. 
Qatar Football Stadium 
No doubt, the arrangements made by Qatari have shaken the audience, other organizers, and many other people with its solid infrastructure and billions of dollars. The name of Qatar's football stadium is Lusail which is one of the largest. However, there are a total of seven new stadiums that have been built around Doha which will be hosting the 64 matches. But Lusail is getting more attention due to its fantastic architecture. Moreover, it consists a capacity of 80,000 people which is quite a lot. This stadium will be hosting most of the matches as well which can be up to ten. Let's discuss more this stadium and know the facts. 
The name of other stadium includes Al Bayt Stadium, Al Thumama Stadium, Khalifa International Stadium, Ahmed Bin Ali Stadium, Education City Stadium, and Al Janoub Stadium. All have their historical importance. 
The Lusail Stadium 
This one of the biggest stadiums holds a lot of historical characteristics with its modern architect. Its design is inspired by the interplay of shadow and light that symbolizes the Fanar lantern. The complicated design is just like a bowl with some decorative motifs giving it a breathtaking look. This has also been given the tagline of "fit for a final" due to its space and Eye-catching looks. Even the recent match between Saudi and Argentina was the biggest hit.
Moreover, the stadium surrounds different sectors which include, food and beverage outlets, housing shops, a health clinic, and a lot more. At last, this stadium contains sustainable building practices with wastewater recycling techniques. The location conserved 40% water which is more than any conventional stadium development and this recycled water will be used for plant irrigation. The polytetrafluoroethylene roof protects the stadium from warm wind and keeps out dust. 
Therefore, what else is required more than this in a stadium which covers all the points of the Global Sustainability Assessment System? The team of essay writers in UAE was mesmerized while researching this development.