Content Writing Jobs in UAE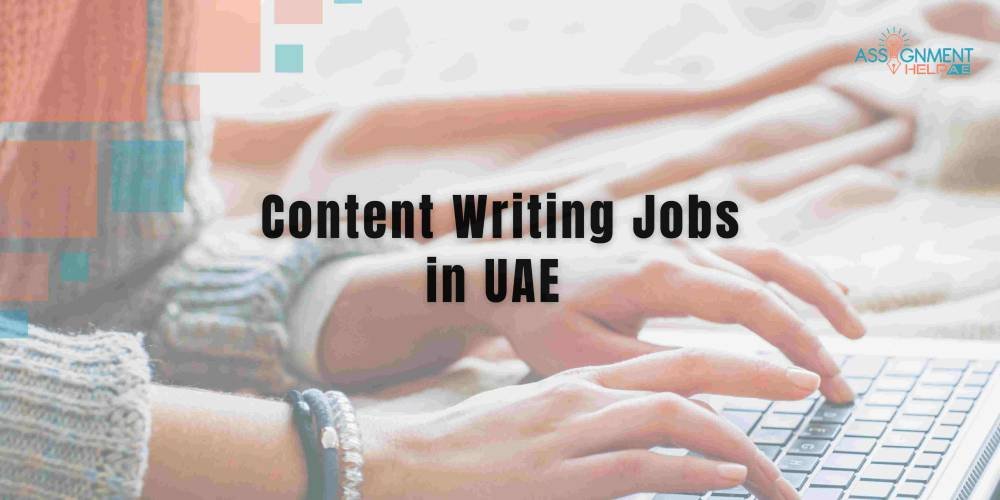 Writing content was always seen as an unusual choice for a professional path in the UAE, but times have changed. Recognition for content creation as a career choice has expanded greatly as the web has progressed in our environment. Even our education department just recently acknowledged it as an official educational degree.
Content Writing Jobs in UAE – Is the Field Worth it? 
Because of the importance of this method for disseminating data, almost every firm has some connection to content creation. This opens up huge possibilities for good writers in the United Arab Emirates.
Here is a guide by Assignment Help UAE about the different kinds of content writing jobs you can find in the UAE. 
1. Content Writing for Social Media 
To expand the reach of a brand's message on social media, it needs a writer who is adept at crafting posts that attract a wide audience. Among the fastest-growing fields in the content, industry is social media writing. There are several marketing techniques used to sway customers' opinions. Research and writing abilities are essential for success in this field. 
The most important skills to have in this writing profession are the ability to think creatively and provide material that is tailored to the specific audience. There is a wide range of complexity and difficulty in social media writing. The social media writers' duties might range from just posting product information to actively driving traffic.
2. SEO-Based Content Writing
As the name implies, "search engine optimization" (SEO) is a method that has been devised to improve a website's visibility in search engines. This method takes into account the ranking algorithm that sites like Google are said to utilize.
An SEO writer should expect a lot of growth and success from pursuing a profession in content creation. One's grasp of SEO's operation could be improved via study. Based on the specific SEO responsibilities, a content writing job might provide its unique set of problems and difficulties.
This is among the best-paying content writing professions out there, and it offers various opportunities for students, recent graduates, and those just starting out in the field.
3. Blog Writing 
In terms of content writing careers, blogging may be among the most engaging options. To blog is to write regularly in an online journal or diary on a narrow topic.
Bloggers need to have exceptional research, writing, and SEO talents to make a living as content writers. Competitiveness in the blogging world is fierce. Over 2 million blog entries are produced daily, making it very challenging to rank a certain specialty topic.
Blog writers that can produce two or three posts per day are in high demand, and there are several platforms to choose from. Bloggers can earn decent money, but how much depends on their level of experience and competence.
4. Copywriting 
Advertising and taglines are typical examples of copywriting's use. Copywriters work to captivate their readers and persuade them to take the desired action. The goal may be to get them to click on a link or buy something. This is one of the best-paying gigs for writers. Regarding careers in content creation, copywriting is among the most intriguing options. 
The ability to think ahead and foresee what people find compelling enough to perform the desired action is essential in this content-producing employment. When it comes to careers in content writing, copywriting is among the most artistic and respectable options.