English Language Courses in Dubai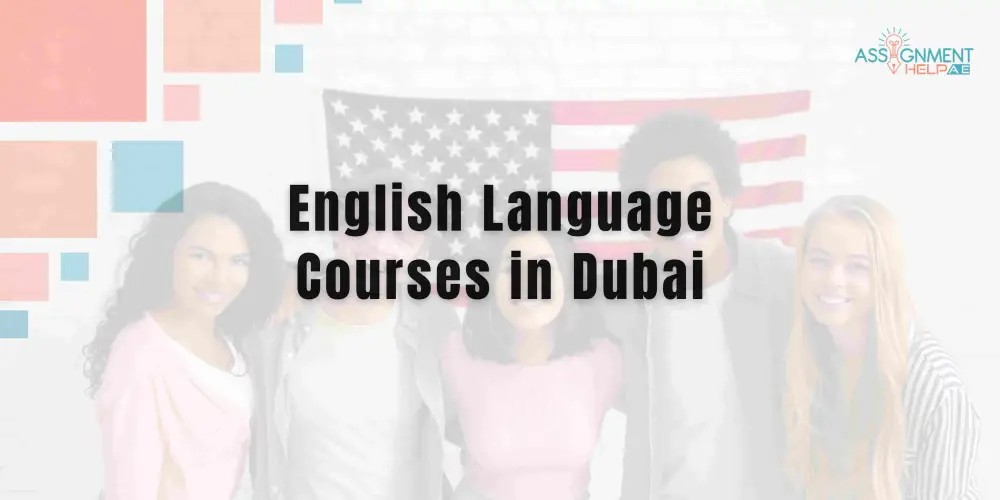 English is the language that connects the world. It is the source of communication among two people from different countries, languages, and races. It connects people and allows them to understand what one is explaining. If you are shifting to UAE or have already stepped foot on the soil and you are finding it hard to communicate with people, then taking an English learning course is the best idea.
Affordable English Language Course in Dubai
Essay writing service UAE has found the best English language courses in Dubai and other cities of UAE at good rates. When you live in a multicultural setting, it is crucial to have a great grasp of a universal language so that you are able to connect with others straightforwardly. Working in the United Arab Emirates requires you to engage with individuals who are more inclined to communicate and converse in English. These people may include salespeople, security officers, taxi drivers, and coworkers, among other people.
Because of this circumstance, learning English is an essential activity, and if you want to simplify your life in the United Arab Emirates (UAE), you can choose to take an English language course in UAE either in person or online. In Dubai, Sharjah, Ras Al-Khaimah, Abu Dhabi, and the remaining emirates in the UAE, there are numerous English language courses UAE, learning organizations, and training facilities that offer English classes. You will find a collection of English courses that cover various levels of English proficiency, such as beginning/basic, moderate, and higher courses of English, as well as a large selection of English learning sessions accessible for both children and adults.
When you are learning English, you always have got the alternative to selecting the primary objective of learning the English language. For some people, this could be to master educational assessments such as IELTS, TOEFL, or PTE, whereas other people may be evaluating to enhance their speaking proficiency by working hard on their English communication potential, exploring aspects of business English, improving their grammatical structures, making progress on their vocabulary, and a lot of other things. Explore the available choices and get information about the educational institutions in the UAE that are authorized to teach the English language course in UAE by the British Council.
ES Dubai General and Intensive English Course
Whether you want to sharpen up your linguistic skills, develop your English aptitude in order to attain a strong IELTS score, proceed to study further or learn the language for the joy of learning, their General English language courses in Dubai will assist you in achieving whatever goal you have set for yourself. You will enhance your reading, written English, understanding, and speaking abilities while studying a variety of subjects that are appropriate for your level of proficiency in an ES English course. These courses will help you strengthen your language for Assignment Writing Help and interpersonal skills.
Course Fees: Starting from AED 1,597
Elite Stars Easy Learn Institute
If you are looking for a more personalized English language course in Sharjah, then Elite Stars is the place to be. They have a wide variety of courses for people to choose the right one for them. They have everything from PTE and IELTS to basic and advanced spoken English courses. They also offer Business English especially designed for people from sales and negotiations. Their individualized feedback helps learners achieve their goals faster and learn English easily.
Course Fees: AED 950
Falcon Works Training Center
It is considered one of the best English language courses. The Falcon Works Training Center is a well-known and respected brand in the training industry, which focuses on activities that develop qualified personnel and various abilities. Falcon Works has swiftly extended its operations throughout the Emirates, including Al Ain, Dubai, the Northern Emirates, and even in Saudi Arabia. The company's headquarters are located in Abu Dhabi. They offer a conversational spoken language course for beginners at the starting level. Learners will start to improve their language ability by engaging in significant contact with the language that is the focus of their studies. They have an IELTS course as well for the aspirants. 
Course Fees: AED 1500
Level Up Learning Language & Computer Center
We provide instruction in all of the fundamental aspects of reading, writing, speaking, and understanding. This English course is designed to provide learners with a foundation in the four core language skills. At the conclusion of these classes, your teachers at the institution will ensure that you have achieved the level of comfort necessary to speak effectively. These lessons aim to provide the students with a fundamental comprehension of the English language system.
Individuals who already have some familiarity with the English language and can communicate well verbally are the target audience for this activity. In this level, you will review the information that you have already learned in the earlier levels, and at the same time, you will be exposed to new topics that will assist you in gaining a deeper grasp and awareness of the English language.
Course Fee: AED 1050
With all the facilities listed above, you can choose the one that suits your schedule and requirements the most. We suggest that the learners do thorough research before getting into a course to avoid any issues.