Best Hospitals in UAE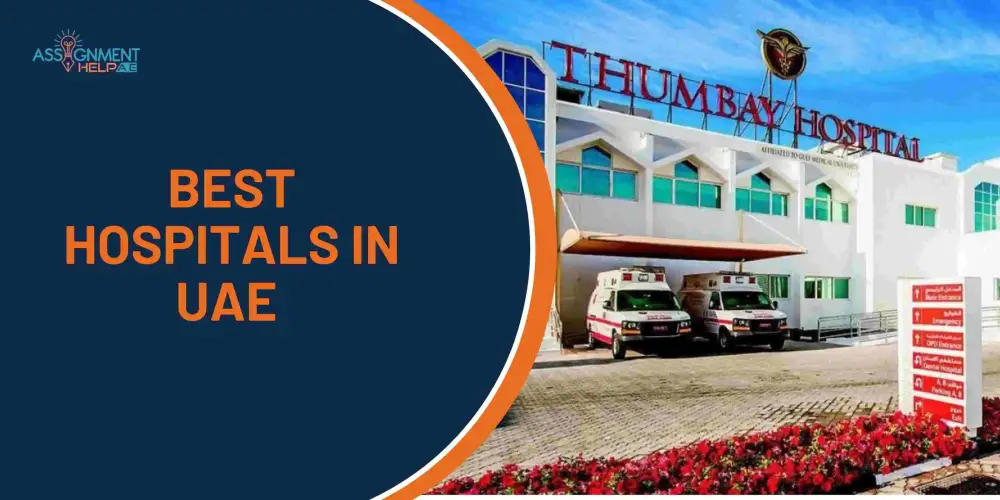 UAE is known to be among the most forward countries in the world, with all the necessary services available to citizens, including healthcare services. The United Arab Emirates has earned a reputation for its exceptional medical treatment. It features a diverse selection of hospitals providing patients access to the most advanced medical care. There are many different healthcare organizations in the UAE, so you need not be concerned about seeking the most effective clinical treatments.
Best Hospitals in UAE for All-Efficient Healthcare
Assignment helper UAE has compiled a list of the best hospitals in UAE for the quality health care seeker in the country. If you are a visitor or recently shifted to anywhere in the country, this list is for you.
Thumbay Hospital, Ajman
In addition to being one of the most reputable private hospitals in the United Arab Emirates, Thumbay Hospital has the distinction of being the first facility in Ajman to get JCI accreditation. Because it offers medical treatment of the highest standard at prices that are within reach, patients from more than 175 different countries have made it their hospital of choice.
93.13% of patients intend to return to Thumbay Hospital Ajman for any prospective medical needs, and 93% of people would recommend it to their relatives and family. These figures are taken from the official Thumbay Hospital, Ajman- KPI Statistics, which was conducted in 2018.
Emirates Hospital, Dubai
The Emirates Hospital is a forerunner in the provision of medical, aesthetic, and rehabilitative services in the United Arab Emirates. It is a part of the Emirates Healthcare Company. This medical facility is a leading example of advancement in Dubai's health system because it provides patients with individualized therapeutic solutions that enhance the overall quality of their lives and motivate them to maintain a healthy way of life.
RAK Hospital, Ras Al Khaimah
RAK Hospital is a multispecialty facility that treats both local and foreign patients with a comprehensive approach to medicine and hospitality. It's the main division of the Arabian Health Network, which includes other business holdings in healthcare, lab facilities, hotels, schools, and roads.
The Medical Center hopes to carve itself a special niche in fields including minimally invasive surgery, sophisticated cardiac treatment, neurological disorders, eye care, obstetrics, and rehabilitation.
Aster Cedars Hospital, Jebel Ali
For those in need of specialized care at a reasonable price, go no farther than Aster Cedars Hospitals, Jebel Ali. Established in 1986, this facility has become a recognized leader in tertiary care and cutting-edge super-specialty care. Aster DM Healthcare, of which it is a subsidiary, owns and operates the facility.
The Joint Commission International has recognized the extensive medical center for its high standards of healthcare provision and the convenience of having access to a full range of healthcare and surgical services at reasonable prices.
Cleveland Clinic, Abu Dhabi
As an outpost of the original Cleveland Clinic in the United States, Cleveland Clinic Abu Dhabi opened in 2015 to meet the growing need for high-quality medical treatment in the region.
There are 40 different surgery and medical specialties covered by this tertiary care hospital, all of which are equipped with cutting-edge technology and provided by highly trained professionals.